Team entry Online | Solo Entry Online l Course Map | Start List | 2015 Results l 2016 Results| Volunteers | How to find

30th Fast Furious Duathlon and Childrens Duathlon
18th October 2020
GOTri 2.5k run, 12.5k Bike, 3k run Sprint 5.5k run, 20k bike, 3k run
News update 18/10/2020
The results will be on line soon.
Duathlon Results
Directions to the cyclopark
The Tollgate
Wrotham Road
Gravesend
Kent
DA13 9AF (For Sat Nav please use DA11 7NP)
If the Children's event is successful and everyone enjoys it we will hold another Children's race in April 2021 after the adult race.
We are struggling to get t-shirt for the adult race so unfortunately it may just be medal for the adult and children's race. The company that I have used for the last 8 years seems to have closed down.
The Junior Duathlon will take place after the Adult race at 10.30am.
All races will now be run as a time trial. This means a runner will start every 10 seconds. All races will be chip timed.
It is important that all competitors print off and bring along this health form on race day with all the information added FORM TO FILL IN.
All competitors must keep a 2 meter gap from other competitors at all times on site.
We will have sanitation stations at all key point on site.
Unfortunately the car park is on gravel so I recommend you bring a towel or piece of carpet to put down to help you change your shoes.
We have now added the run and bike course for the Adult and Children's race to the race page.
A full race brief will be sent out on the Thursday before the race. Please read this carefully as it will cover all the safety rules for covid19 .
We are in strange times and nothing is certain at the moment. In the event we have to cancel the race we will move it back to another date.
Registration will open at 7.30am for the adult race and we will start at 8.30am.
Registration will open at 9.45am for the Children's race but you will not be able to rack your bike till 10am.
The children's race will be starting at 10.30am.
TriStar Start 8 -year old's 10.30am
TriStar 1 9/10 years old 10.45am
TriStar 2, 11/12 years old 11.05am
TriStar 3, 13/14 years old 11.30am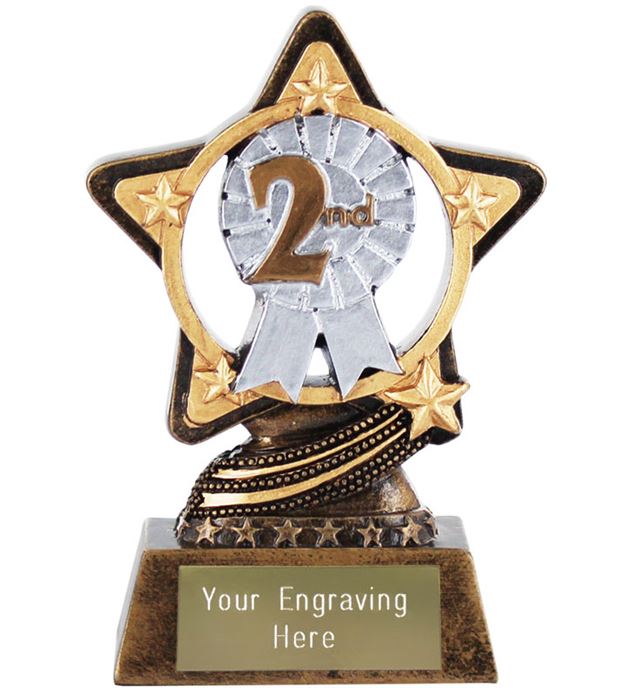 We are only gong to be running the solo race this year. We feel it would be to unsafe to run the team relay race due to covid19.
We held a small test Duathlon on the 18th of August and we feel it would be safer thing to do. The race will be limited to 100 people. The transition will be moved to the overflow car park. This will give us a lot more room to have a bigger transition area.
GOTri Duathlon Entry 15-16 year old's can enter the this race.
Due to the size of the track the distances for each race will be the following
TriStar Start Run 450m, Bike 1.2km, Run 200m
TriStar 1 Run 900m, Bike 3.6km, Run 450m
TriStar 2 Run 1350m, Bike 6km, Run 450m
TriStar 3 Run 1800km, Bike 7.2km, Run 900m
GOTri 2.5k run, 12.5k Bike, 3k run
Sprint 5.5k run, 20k bike, 3k run
—————————————————————————————————-
2020 Start list
2019 Results team race
Race update 10/11/2019
Thank you all for taking part in this years team relay.
We where so lucky with the weather. The results are now on line above.
If anyone has taking any photos that i can use can you please send them to me at info@bridgetriathlon.co.uk I was busy i did not get chance to take any.
—————————————————————–
Race update 08/11/2019
I have made all the changes that have been asked for so far. I will update the start list later tonight.
We will be adding the start list to the web site on the Thursday evening before the race. I will also be sending out an e-mail Thursday evening with any updates.
All the start times and details are below.
Registration will open at 7.30am for both races
The relay race will now be starting at 8.30am. Only one member from each team needs to register the whole team. You will pick up your envelope with all your race numbers and bike numbers. The first number is the order you race in and will help you sort out your individual times after the event.
After you finish your first run pick up your bike and head to the track. Mount your bike after you have crossed the line.
After you have completed 5 laps (12.5k) dismounts at the line and run back into transition drop of your bike then head back out for the 2nd 3k run.
When you have finished your 2nd run head to the changeover area where your team member should be waiting for you. Give your next team member a High 5 then they do it all over again. The last team member then heads to the finish area that will be to the left off transition.
Solo Race information
The solo race will start at 8.25 and will be a slightly longer race. You will run one lap of the track then head out onto the 3k second lap (5.5k in total) then it's onto the track for 8 laps (20k). When you have finished its then a 2nd 3.k run.
Sorry but there will be a cut off on the bike at 12pm All the bikes need to be of the tack by this time.
There will be a short race brief just before we start both races.
2019 Solo Results
2019 Team Results
2018 Solo Results
2018 Team Results
2018 Solo Results
2017 Team Results
2017 Solo Results
There are changing rooms and showers on site that can be used. There is also a very nice cafeteria and children's play area.
Parking is £1 and this must be paid before you leave the site.
Directions to the cyclopark
The Tollgate
Wrotham Road
Gravesend
Kent
DA13 9AF (For Sat Nav please use DA11 7NP)
Terms and Conditions
I understand and agree that I participate in the event entirely at my own risk and that no responsibility whatsoever shall attach to any event sponsors, race directors, or any person involved in the organisation of the event for any injury, accidents, loss or damage suffered by me in, or by reason of the event, however such may be caused. I am healthy and am fit enough to complete this event.
I am aware of the physically strenuous nature of this event, the risks both medically and physically.
I confirm I am healthy and fit (physically and medically) enough to complete this event. I accept that should any medical or physical condition arise prior to the event which is likely to affect my ability to compete will be reason to withdraw in accordance with these conditions.
I agree to abide by the conditions of membership and rules of competition of the BTF, details of which are published on www.britishtriathlon.org.
If I am not a member of the BTF I apply for a BTF day membership and agree to details of my name, address and date of birth being forwarded to the BTF for the purposes of registering me for civil liability and personal accident insurance cover during the event.
I also agree to the personal information entered on this entry form being stored in a computer and used for the processing and publication of race results.